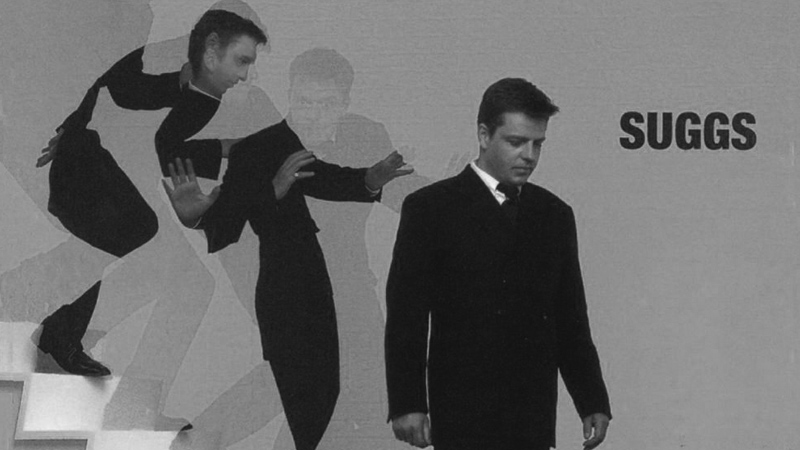 01 Feb

Behind The Lone Ranger

Posted at 09:00h

in

Suggs

CAMDEN TOWN

I wrote Camden Town sitting outside a bar in Camden Town and obviously I was aware of all the talk about Camden Town and it just struck me that it's somewhere I've lived for about twenty years and it's somewhere I hadn't written about. I did the first half of the album on my own, as in the production of it. You have to go in and tell yourself you're out of tune and then tell yourself to bugger off and then go back in and tell yourself "Don't speak to me like that, I'm the producer". "Well, I'm the singer."



ALCOHOL
This is a song called `Alcohol`, strange mysterious substance, it's a stranger to me, anyway, I've heard it's very popular. There's a line in it that says "I come from a long line whose only fear is closing time", which is true. I came from a long line of people embroiled in the demon alcohol. Actually, it was a very difficult song to write. The thing about getting drunk is that you can't remember much the next day, so I could just remember about one line. There's about sixty lines in that song so it took me about sixty nights out. That's how much it cost me. Imagine how many brain cells I had to lose, to sacrifice for my art. I had finished the song pretty much and then one time I was playing it, I suddenly heard the tune from the song `Tequila` fitting in which is an old instrumental by The Champions.



HAUNTED

Haunted is one that I really did write a long time ago, about four years ago. "Haunted", funnily enough, is about "Camden Town" as well, the other side of Camden Town. It's about the homelessness of Camden Town and that is one thing about Camden Town that has changed dramatically. Every doorway is full of people who are homeless and I love all this stuff at the moment about how they're gonna give `em "Short Sharp Shock". What's it? "the ones who are taking advantage of homelessness" I read in the paper today. Taking advantage of sleeping in a doorway, that's a tremendous thing isn't it? Boy those people must be sneaky, eh? "No, no, no, I'd much rather sleep in this doorway" and it's just about the horrified bit of getting your girlfriend or boyfriend and getting away.



OFF ON HOLIDAY
I did I'm Only Sleeping as a cover version on a TV show and the record company really loved it. I wasn't really sure about it being the first single, in fact I wasn't really sure at all and I wanted Off on Holiday to be the first single, so we compromised and put out a double a-side with Off on Holiday on the b-side of I'm Only Sleeping and of course, I'm Only Sleeping got the big push and Off on Holiday got pushed under the carpet. I actually made a video for Off on Holiday and they spent hundreds of thousands of pounds, well, not exactly, on the video for I'm Only Sleeping. Me and my mate had to make a video for Off on Holiday with a Super 8 camera. But it's all about my mother-in-law's in Whitstable.



GREEN EYES
Green Eyes is about my wife Ann. There's a woman in this book and she's a really free spirit and it's all kind of mad because it was written about a time when women weren't supposed to have that outlook in life. It really reminded me about my wife Ann who used to be a singer called Bette Bright. She certainly is very much a free spirit and that's what the song is about. When I first went out with her, she had bright red hair and green eyes.



FORTUNE FISH
Fortune Fish was the alternative title for the album actually. The little things you get in Christmas crackers and you can get them in joke shops. Little red fish that you put in the middle of your hand and curl up or not, depending on the passion or not that's in your body at the particular time. If they curl up right over you're very passionate, if they lie completely flat you're a dead one. You know those fantastic things that happen to you, if you could dwell on those moments, but they're only there for a moment and that's the thing about the fortune fish. It curls up and then it's gone or not. And then the chorus just came, 'Somewhere down the crazy river / Me and you and a dog named Blue'. I think I was listening to a lot of the Happy Mondays at that point. I feel more in common with someone like John Betjeman than I would with someone like Blur because I really am keen on some aspects of this society and a lot of it is really rubbish, but some bits are alright on this grey, windswept island. The third title for this album was going to be The Greatest Pop Record Ever Made, but it just sounded a bit shy, a bit self depreciating!