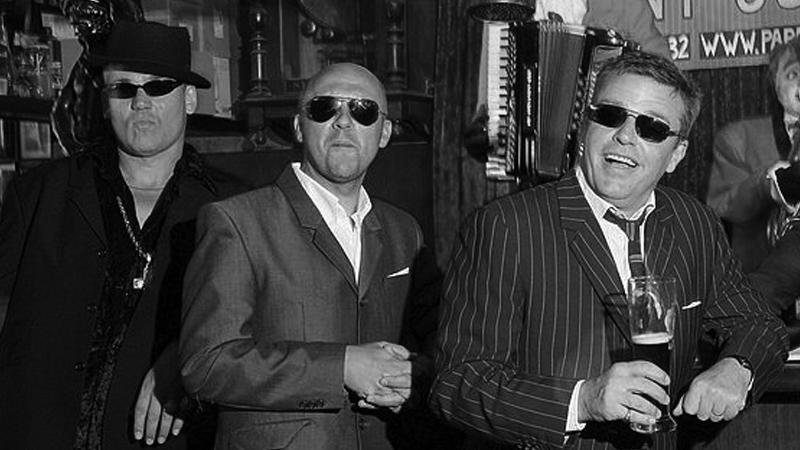 01 Feb

Suggs' favourite pubs

Posted at 09:00h

in

Suggs

1. THE FRENCH HOUSE, 49 Dean Street, London W1
This pub has been at the centre of bohemian culture in Soho since the Fifties. I like the people and the atmosphere, especially in mid- afternoon in summer when you'll find gents in Panama hats, writers and all those who have time to drink in the afternoon. I feel a bit funny about mentioning it since I don't really want to encourage people to come and spoil the peace and quiet. I think conversation is the primary reason for going to pubs, apart from the drink of course, so I don't like anywhere that's too loud. .

2. COLONY ROOM CLUB, 41 Dean Street, London W1
My mum always lived in Soho and this is another of the bohemian haunts she used to take me to. It's a private member's club that was started by a lady called Muriel in the Fifties, who then passed it on to a man called Ian Board, who in turn handed it over to Michael, who runs it now, and it hasn't changed a bit. Francis Bacon, Lucien Freud and George Melly all used to drink here. It's painted green and filled with millions of artifacts, which make it a really groovy, funky place.

3. MANGO ROOM, 10 Kentish Town Road, London NW1
It seems I've spent most of my life in bars and pubs so it's very hard to choose between them. But I have to mention the Mango Room as it is a part of the whole Madness thing. It serves great West Indian food and has an adjoining bar and the owners are lovely people. I've spent numerous memorable evenings here dancing in the kitchen with Linton the chef and Derek the owner, and playing the pots and pans. Nowadays, though, I tend to go there for a last drink on the way home as I'll always meet someone I know.

4. OLD NEPTUNE, Marine Terrace, Whitstable, Kent
I spend a lot of time in Whitstable as my wife's family come from there. It has a lot of great pubs, but the Neptune really stands out due to its incredible setting right on the beach like a freestanding castle. In fact, it's a white clapboard local pub. I think it's important to get your drinks right for the location, so here I'll drink the local ale which is one of the oldest brews in the country. I love to pop in on a Friday afternoon having just got off the train and have my first pint of the weekend.

5. GEORGE HOTEL, Inverary, Scotland
I stumbled on the George one holiday when I drove the family mad dragging them everywhere tracing my McPherson roots – there's an area near Aviemore with lots of family connections. It's set on a huge loch with water so deep it looks black and framed by charcoal blue mountains and looks like a mock Venetian folly. I had a fabulous night there talking to Frank Clark, a genealogist, who charges Americans pounds 500 to chart their family tree. I've been back since on the pretext of doing a documentary about the MacPhersons for Channel 4, but I never made it out of the George. It's that kind of place.